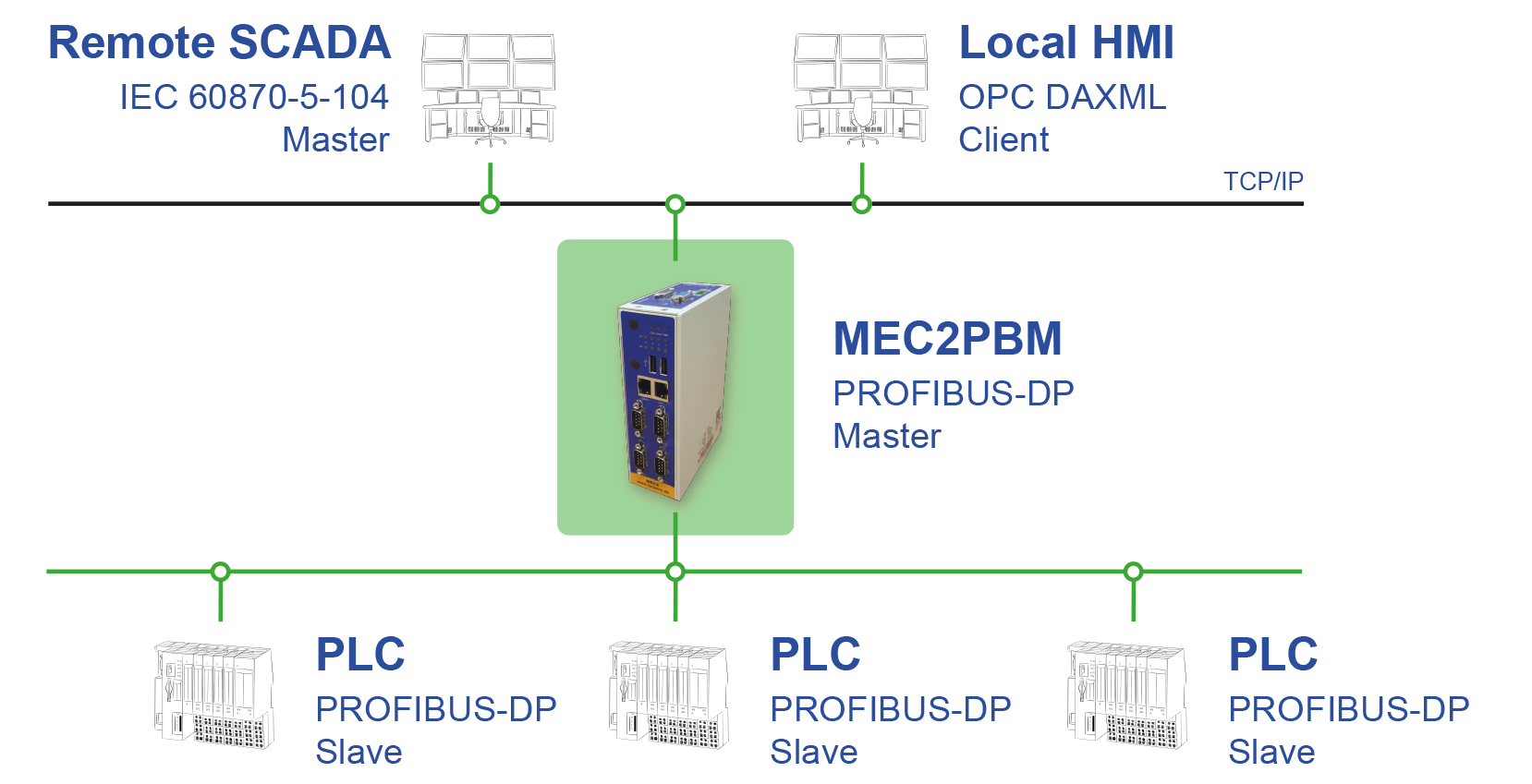 This diagram shows a solution where one PLC is coupled to one remote control stations via the IEC 60870-5-104 protocol. Additionally, local HMI is connected through the OPC Classic DA XML protocol.
At the Profibus, ipConvLite/MEC2PBM functions as a master and communicate with multiple PLCs acting as slaves.
In control direction, IEC 60870-5-104 switching commands or set points are mapped to the Profibus DPV0 input section.
In monitoring direction, digital and analog outputs are mapped to IEC 60870-5-104 information objects. On loss of communication with one PLC all associated information objects are transmitted with quality "not topical". On connection reestablishment information objects are updated automatically. The connection status with every single PLC is monitored via a separated single indication.
How data is allocated is freely configurable. Time stamps can be added in ipConvLite/MEC2PBM. To achieve that the system clock can be synchronized via NTP protocol or remote communication protocol.