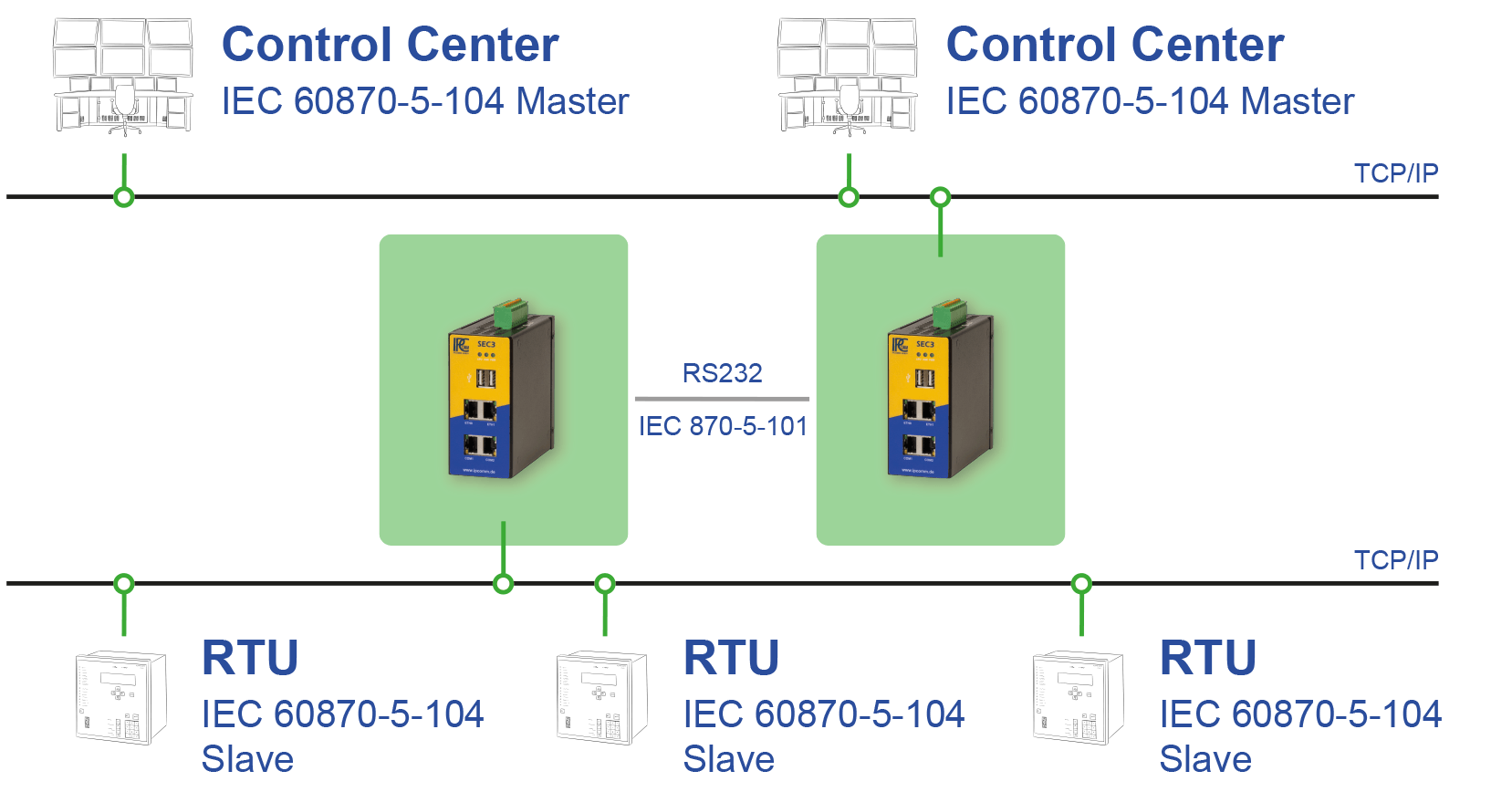 ipRoute offers yet another useful function when connecting isolated IEC 60870-5-104 networks.
By using a second ipRoute device, control stations connected via IEC 60870-5-104 can - by means of a media break - be coupled to substations that are also interconnected through IEC 60870-5-104.
The media break is realized over the serial RS232 interface with the protocol IEC 60870-5-101.
This enables the specific and secured transfer of process information between such decoupled networks, avoiding security risks that arise from a direct TCP/IP connection.