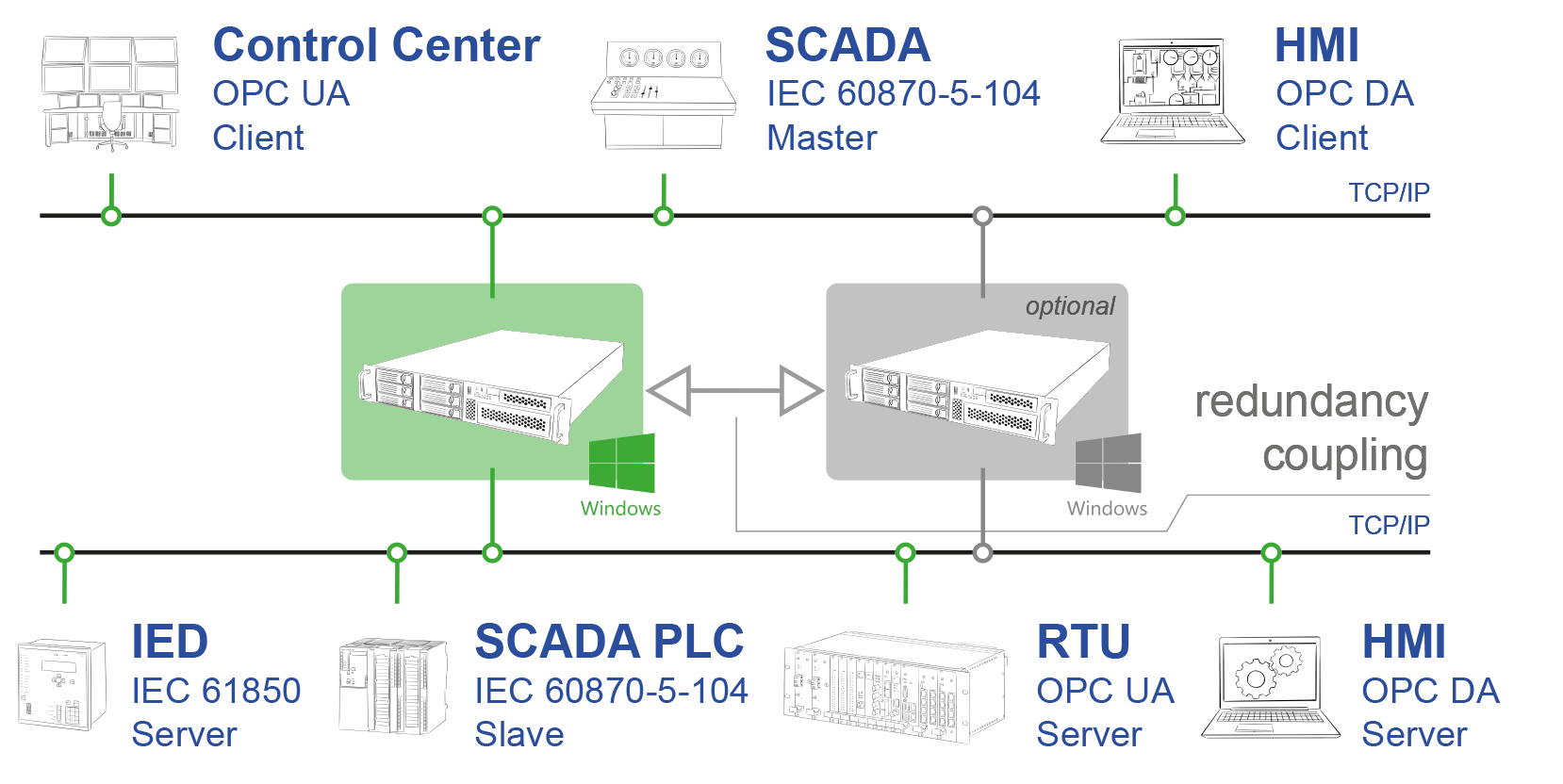 ipConvOPC is a universal protocol converter for Windows operating systems* and is used for coupling different protocols. Based on ipConv, ipConvOPC basically offers the same functionalities.
For conversion with ipConvOPC, established standard protocols are available for flexible use on existing hardware.
The following interfaces from the OPC family are offered particularly:
ipConvOPC is offered as a pure software version.
Bundled with the software we offer a service package that includes the following items:
system configuration as required by the customer
hotline and email support
Please visit the ipConvOPC Use Cases for some practical examples.

*) The following Windows operating systems are supported:
Windows Server 2003, Windows Vista, Windows 7, Windows Server 2008 (R2), Windows 8, Windows 8.1, Windows Server 2012 (R2), Windows 10, Windows Server 2016