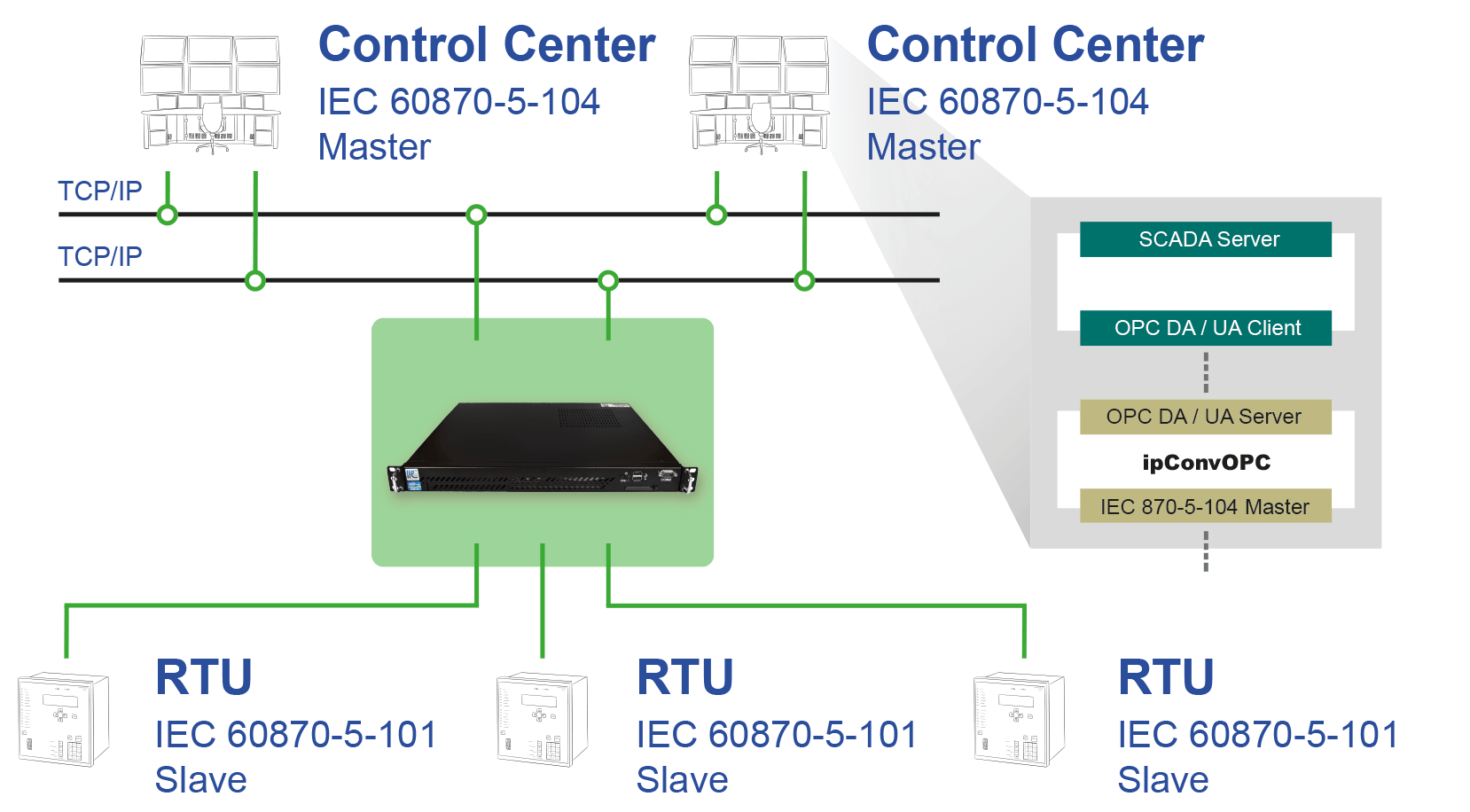 The combination of ipRoute and ipConvOPC offers a smart solution for connecting visualization systems to IEC 60870-5-101 substations.
With ipRoute, the usually redundant servers can still be simultaneously supplied with data, should there be only one line for each substation.
Communication between server and ipRoute is implemented via IEC 60870-5-104 (TCP/IP). This means your server needs no extra upgrade with serial interfaces (which again might reduce server availability).
Of course, ipRoute can also be operated in redundant mode, meeting even the highest demands on availability.