ipDIO records and reflects switching states, serves as a visualization-, monitoring-, logging- and alarm reporting system and assumes control and regulation tasks.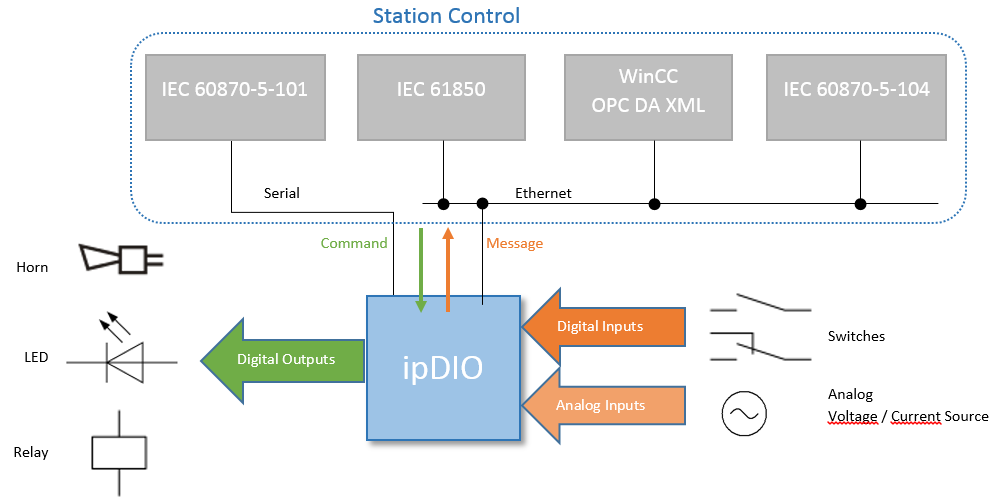 MirrorDevice
The digital outputs are controlled by the digital inputs of a second ipDIO. In this way, switching signals between two locations are transferred.

PingModul
PING - monitoring of network components to ensure the operational readiness, to log, to visualize and to alert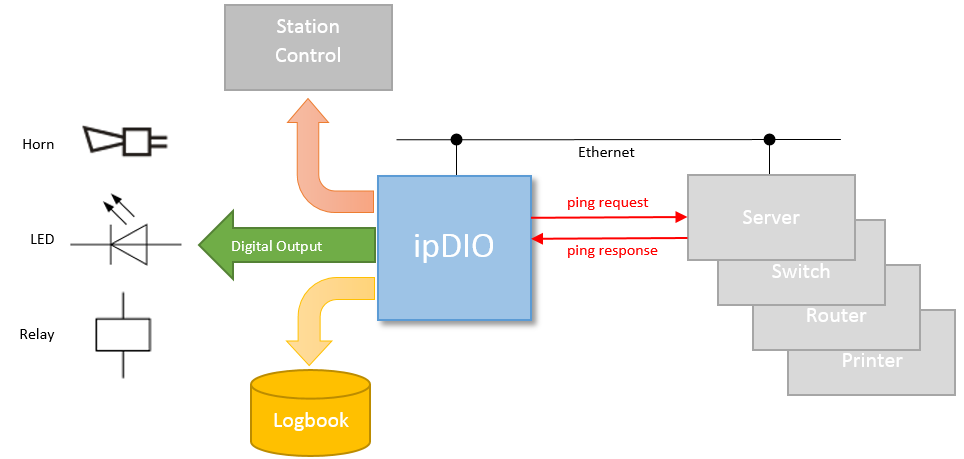 SNMPClient
SNMP - monitoring of network components with visualization and alerting
Reading of network element variables such as routers, switches, servers, printers, etc.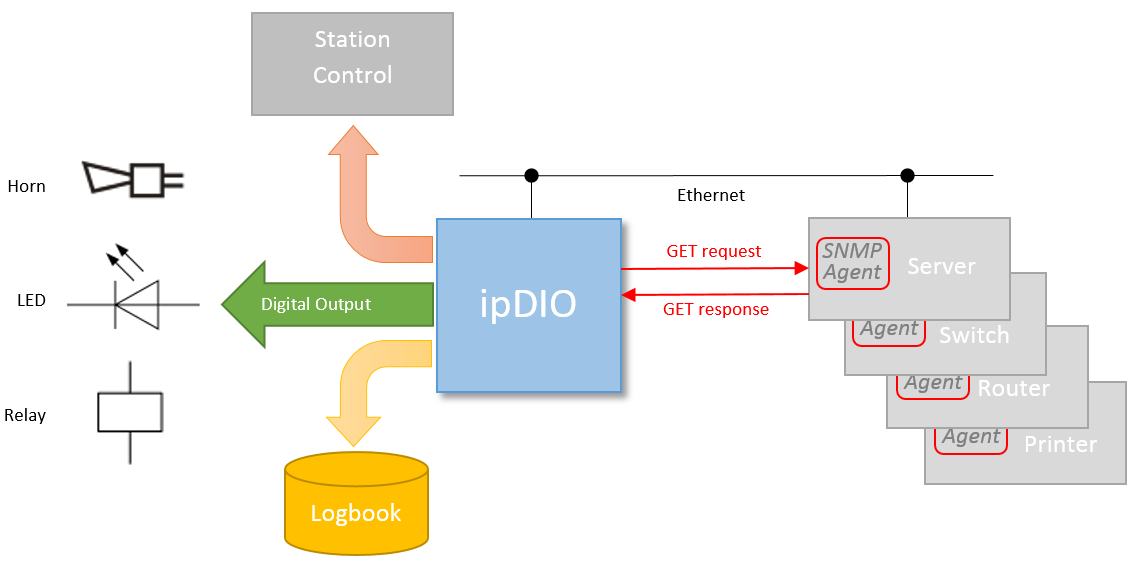 EventRecorder
All information of interest can be recorded over a period of several weeks, depending on the amount of data.