Operators of offshore wind farms require a communication solution that is reliable and capable of handling the complex exchange of information at field and control system level.
On the one hand, a multitude of devices from different manufacturers must be connected using heterogeneous protocols. For instance, data from wind turbine controls, protection devices, or weather stations needs to be made available centrally.
On the other hand, the system must also be capable of being monitored and, if necessary, controlled by various stakeholders. Different transmission system operators (TSOs), wind farm operators, and also direct marketers have to be supplied with information in order to ensure the steady operation of the wind farm.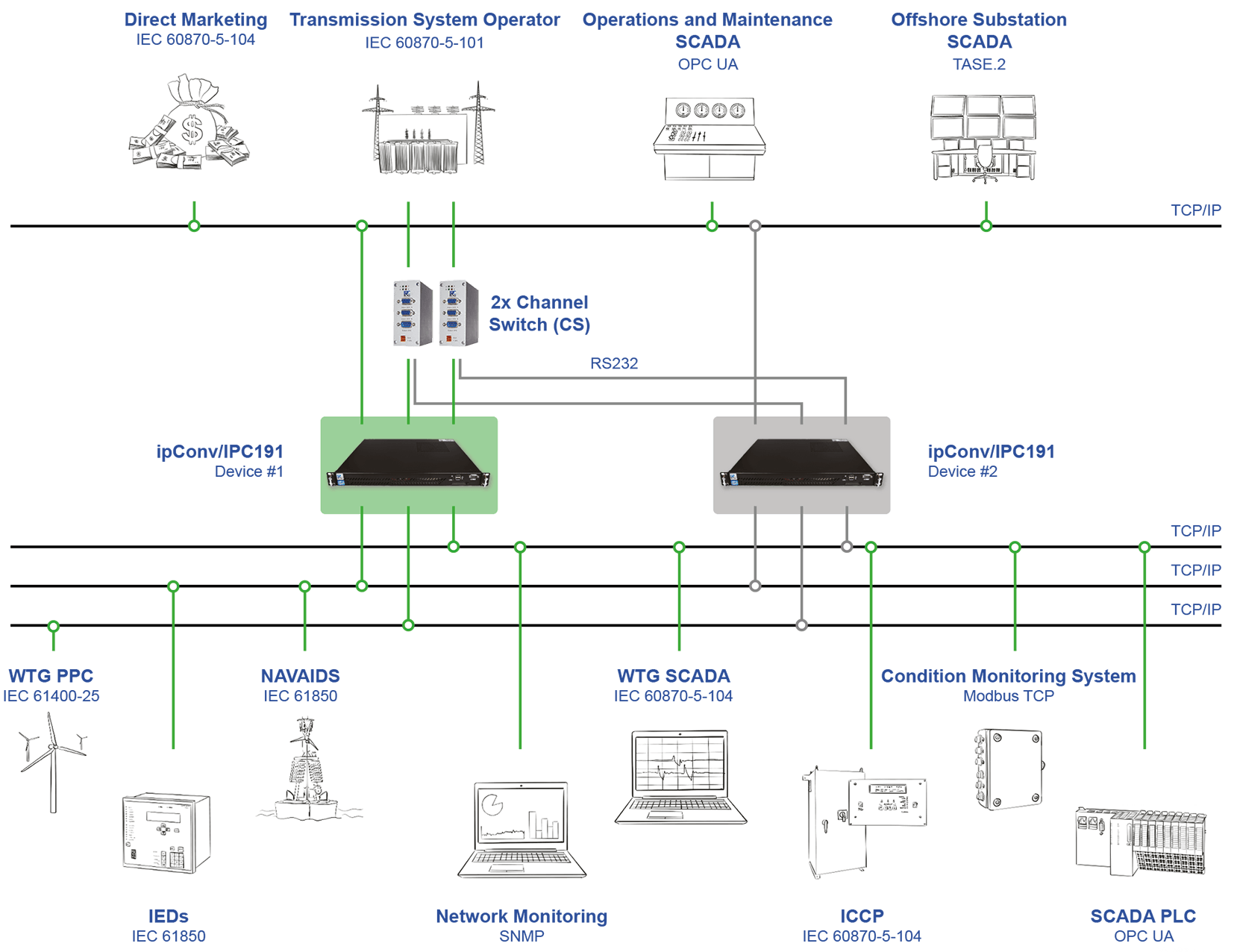 The required communication system must therefore be capable of handling high throughputs of data while meeting the highest standards of reliability and availability. Additionally, the automation of control processes and the pre-processing of data are required for efficient communication.
ipConv is most suitable for this application and fully meets the requirements for offshore wind farms. This is proven by the widespread use of our gateways in offshore wind farms currently in operation or under construction: A large share has been realized using our products ipConv, ipConvLite, or ipConvOPC.
The following section provides an overview of offshore wind farms in which our gateways are successfully utilized for communication. (As of May 2019)