The WinPP family of software products by Fink Industrial Engineering enables simulation of standard protocols as well as widely used proprietary protocols. Fink Industrial Engineering has long years of experience in the development of protocol simulators. In industrial automation the name Fink stands for highly reliable products, excellent support and has become a hallmark of quality in Germany.
WinPP simulators are available for these protocols:
Supported functions:
Simulate a master and a slave

Monitoring operation
Check the correctness of telegrams

Targeted transmission of telegrams, e.g. commands, queries etc.

Define filters for telegrams, e.g. time stamp, type, data type, telegram number etc.

Import information object texts from CSV files

Export and print log files
The figure below shows the simulator telegram display for the IEC 60870-5-101 protocol. This protocol enables the connection for telecontrol communication through the serial port (COM). The program supports two COM interfaces. More than two interfaces can be addressed by starting multiple instances of the software.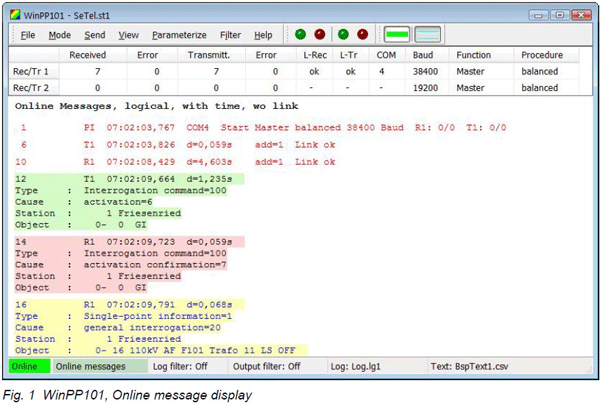 The figure below shows the user interface to set the parameters for IEC 60870-5-101 telegram lists, providing for 12 single telegrams and 12 telegram lists. You can parameterize up to 3,000 objects in a single list, depending on the employed procotol. Contingent on the protocol, up to 1,000 objects are available for simulating command acknowledgements. The send command for telegrams and lists can be triggered by an event or by the user.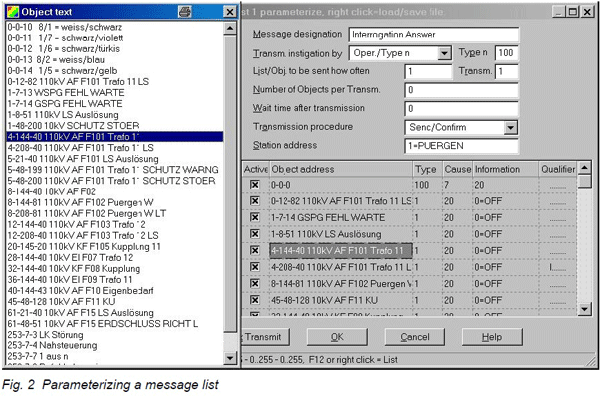 You can easily switch between the user interface languages German and English!
System requirements:
Windows 10, 8, 7, Vista or XP
Pentium, VGA or better
100 MB RAM, 100 MB disc
at least 1 COM port at WinPP101/WinPP102/WinPP103 (USB serial is possible)
Network interface (LAN Ethernet, TCP/IP) at WinPP104
USB port for dongle
Product Overview
Note: The demo version can send/receive only up to 20 telegrams and does not allow saving current settings or telegrams.
Price on request!