Protocol converters have been designed for redundant operation.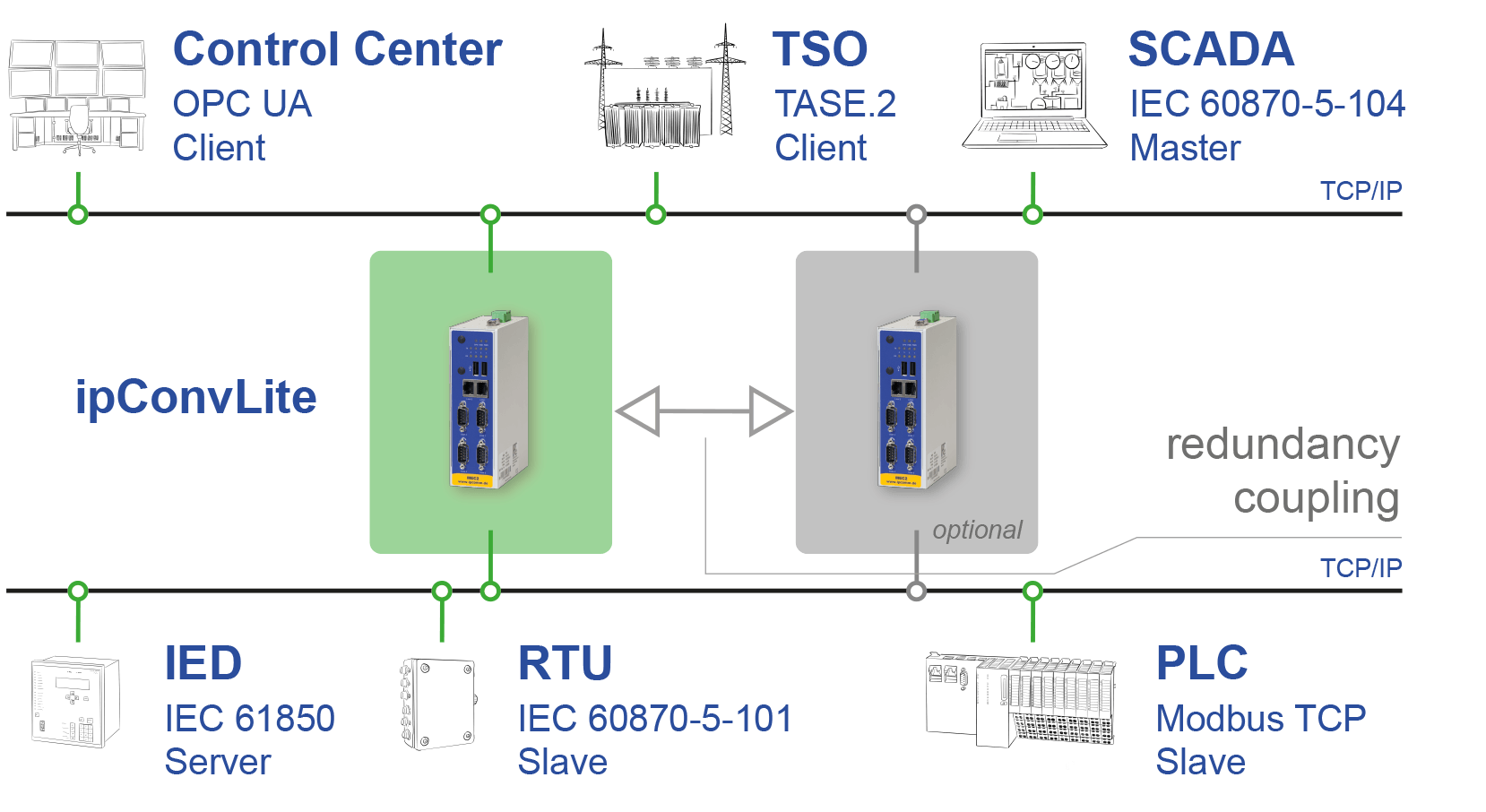 A redundant system consists of two protocol converters which work in hot-standby operation and monitor each other. The monitoring function can be implemented over an existing network (Ethernet, TCP/IP) or the RS232 line. The RS232 line is the preferable solution, as a network fault (for instance a faulty switch) is more likely to occur than a failure in the RS232 connection.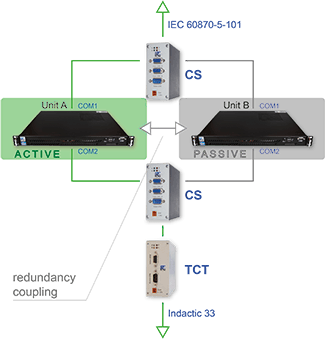 A failure check determines which protocol converter is switched to the active or passive state. The channel switch (CS) implements the physical switching of the serial lines.
Reference projects: FRANKENDATA, FSC HECHI, Burfell, BLS AlpTransit - Lötschbergtunnel.