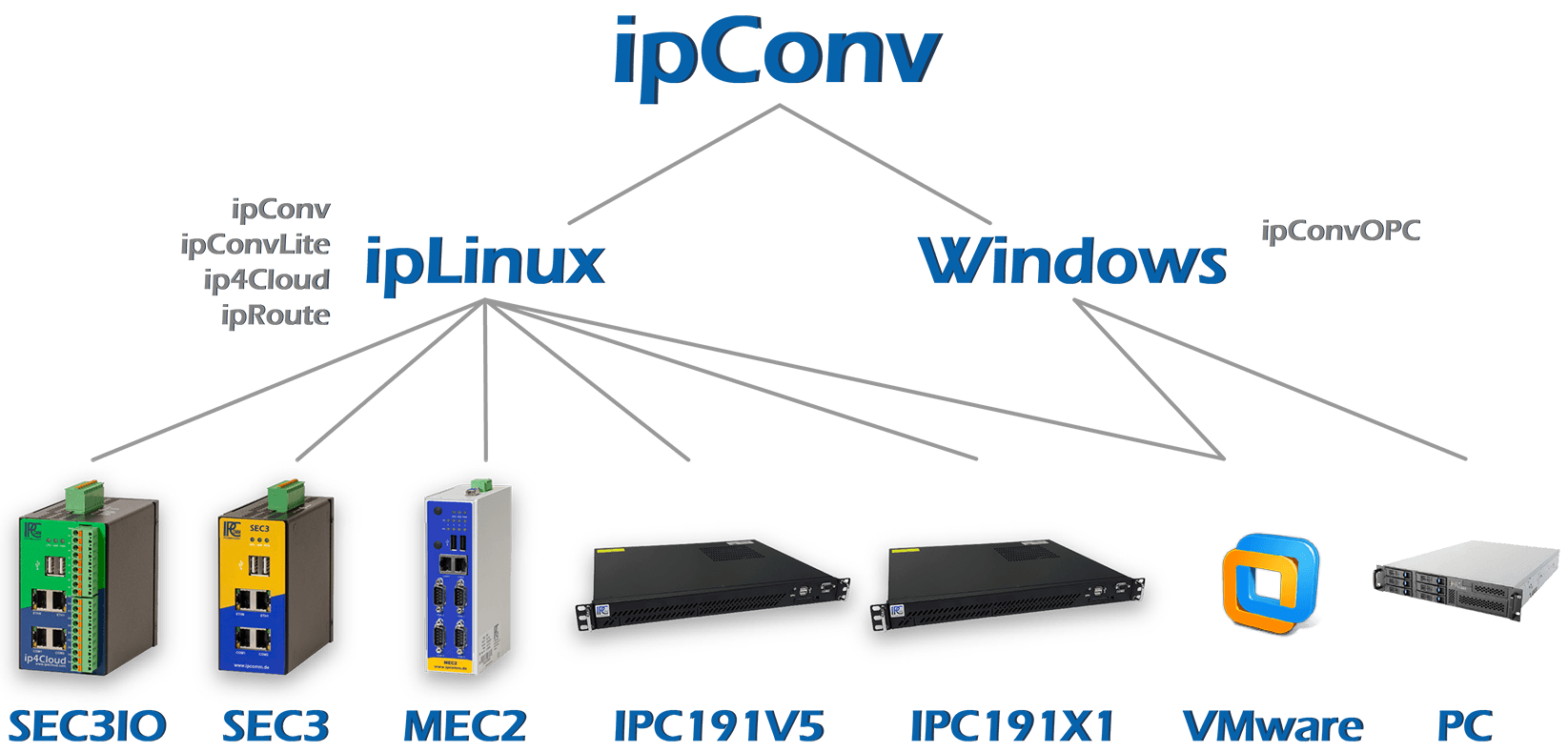 ipLinux is a proprietary open source Linux distribution which is used on our devices. ipLinux is based on Buildroot, and especially designed to work with the hardware models IPC191X1 19" 1U, IPC191V5 19" 1U, MEC2 and SEC3. For optimal interoperability regarding the device's included software, ipLinux comes preconfigured and tested to the customer. The functional range of the operating system is identical on all devices.
The configuration of operating system components can be performed directly using the web-based configuration interface. Therefore, the configuration does not require any experience with Linux systems. The operating system-specific configuration settings are stored within the general configuration and do not have to be saved separately.
The effective patch management enables ipLinux to be maintained up-to-date. Additionally, ipLinux can be provided to our customers in form of source code.
ipLinux is a hardened operating system and suitable for use in industrial environments. To protect the system from unauthorized access, numerous cyber security functions are available, such as:
VPN tunneling via OpenVPN and IPsec
Secure access to all administrative services (HTTPS, SSH, SFTP)
Central user administration via Active Directory (LDAP) and/or RADIUS
Firewall
The operating system is scanned for known vulnerabilities periodically and kept up to date with the latest developments in the field of cyber security.
As an active member of the OSADL, IPCOMM is involved in the development of Linux.