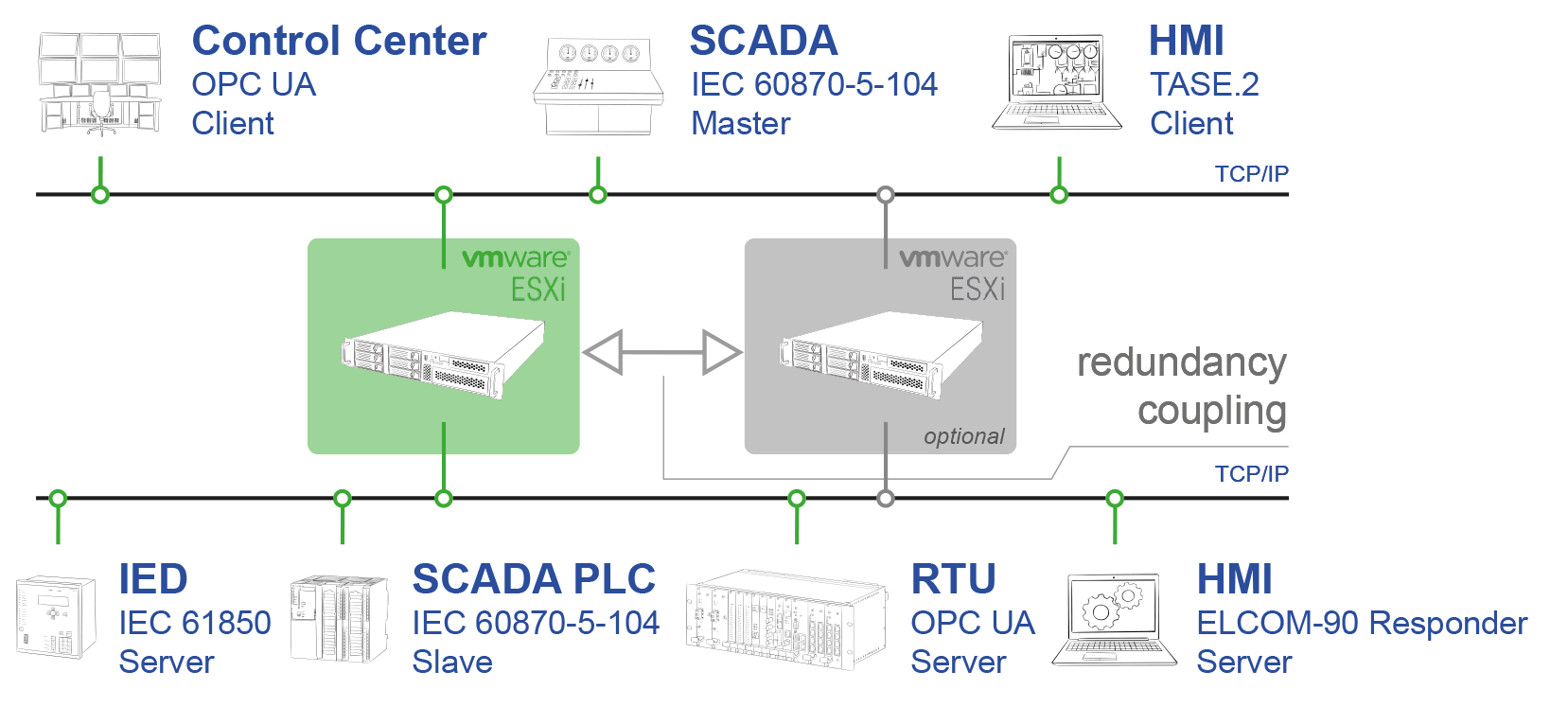 ipConv/VM is a system for universal protocol conversion in virtual machines and enables data transmission between different protocols.
ipConv/VM is based on ipConv and basically offers the same functionality. Established standard protocols are available for conversion with ipConv/VM for flexible use on existing hardware.
Provisioning
The virtual machine is provided as a downloadable OVA template (Open Virtualization Appliance), which can be opened or imported by supported hypervisors to create new VM instances.
To run the virtual appliance ipConv/VM, a VMware Workstation (version 11.x or later) or a VMware ESXi host system (version 6.0 or later) is required. For evaluation purposes, ipConv/VM can also be set up with the VMware Workstation Player.
Licensing
No USB dongle is needed to license a virtual machine: We provide you with a VM-specific license in form of a license file. Thus, the license is preserved when the VM is moved or migrated. By cloning or copying the VM, the imported license becomes invalid and must be requested again.
Scope of Supply
In addition to the bundled software for protocol conversion ipConv/VM, the OVA template comes with our proprietary open source Linux distribution ipLinux, which is preconfigured for optimal interoperability with virtual machines.
Benefits at a Glance
Use of existing hardware
Reduction of physical devices, i.e. operating cost and energy savings
Leverage of free resources by consolidating multiple systems
Efficient provisioning and administration of virtual machines
(moving VM instances, live migration)
Quick system commissioning
Lower maintenance expenditure