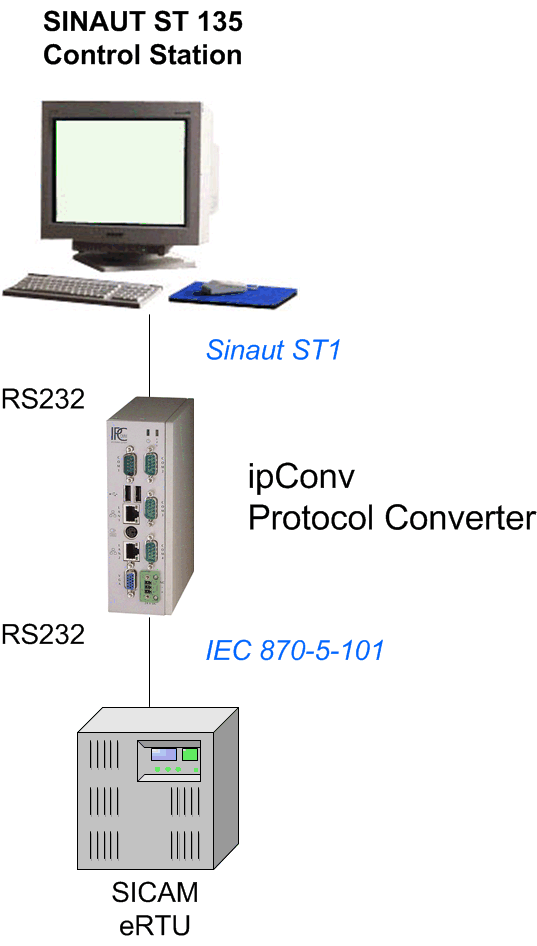 Our product ipConvLite has been designed for simple one-to-one protocol conversions. Together with the MEC hardware platform you have a compact, highly reliable system (no rotating parts) at your disposal. It comes with four serial RS232 interfaces allowing several RTUs to be connected.

The adjacent example shows a gateway connecting a control station based on the Sinaut ST1 protocol to an IEC 60870-5-101 substation.

Attractively priced, this product offers great value for money, in particular if large quantities are needed for a large number of substations.